Main content starts here, tab to start navigating
Slide 1 of 25
Slide 2 of 25
Slide 3 of 25
Slide 4 of 25
Slide 5 of 25
Slide 6 of 25
Slide 7 of 25
Slide 8 of 25
Slide 9 of 25
Slide 10 of 25
Slide 11 of 25
Slide 12 of 25
Slide 13 of 25
Slide 14 of 25
Slide 15 of 25
Slide 16 of 25
Slide 17 of 25
Slide 18 of 25
Slide 19 of 25
Slide 20 of 25
Slide 21 of 25
Slide 22 of 25
Slide 23 of 25
Slide 24 of 25
Slide 25 of 25
Tantalize the taste buds of your guests by making full use of our custom catering options

Turn any occasion into a special event in the contemporary setting of our meeting spaces

Between events, venture out and embrace all of Midtown

Host a pre-function with your favorite cocktail in hand at W XYZ® bar

Get a special booking rate by taking advantage of a room block for your Tampa wedding party

Floor-to-ceiling windows offer natural lighting and views of the famous Downtown Tampa and St. Pete skyline.
Take a Virtual Tour
Olivia Monical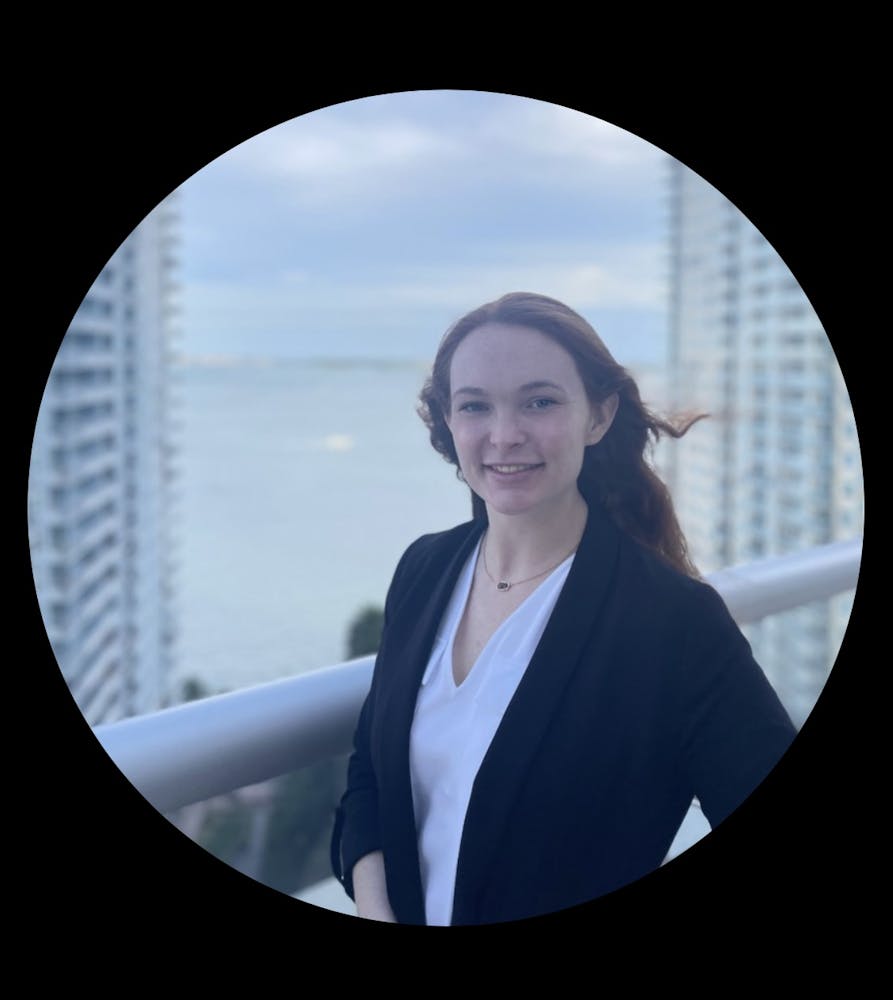 Meet Olivia our Certified wedding planner for Sal Y Mar Rooftop Bar and Events. Olivia grew up in the kitchen cooking with her family. Seeing her mother's passion for cooking and her father's passion for helping others Olivia decided to go to college for hospitality. She found her passion for hospitality very young at the age of 14 when she got her first job at a catering business. After working her way up she became a Food & Beverage Manager and worked for 5 years alongside some of the best chefs. Olivia decided she wanted to use her years of experience and knowledge to help others plan their special day. Olivia would love to say Congratulations on your special day and she can not wait to help you book your event with us at Sal Y Mar Rooftop Bar and Events.
Capacity Chart
| | | | | | |
| --- | --- | --- | --- | --- | --- |
| Meeting Room | Dimensions | Area Sq Ft | Theater | Reception | Banquet |
| Horizon Hall Pre-Function | 22x10x14.6 | 220 | | 22 | |
| Skydeck Prefunction Outdoor | 22x22x20 | 485 | | 20 | |
| DayBreak Meeting Room | 33x27.6x14.6 | 1,386 | 154 | 139 | 115 |
| Skyline Ballroom | 83x27.6x14.6 | 2,305 | 256 | 231 | 192 |
| | | | | | |